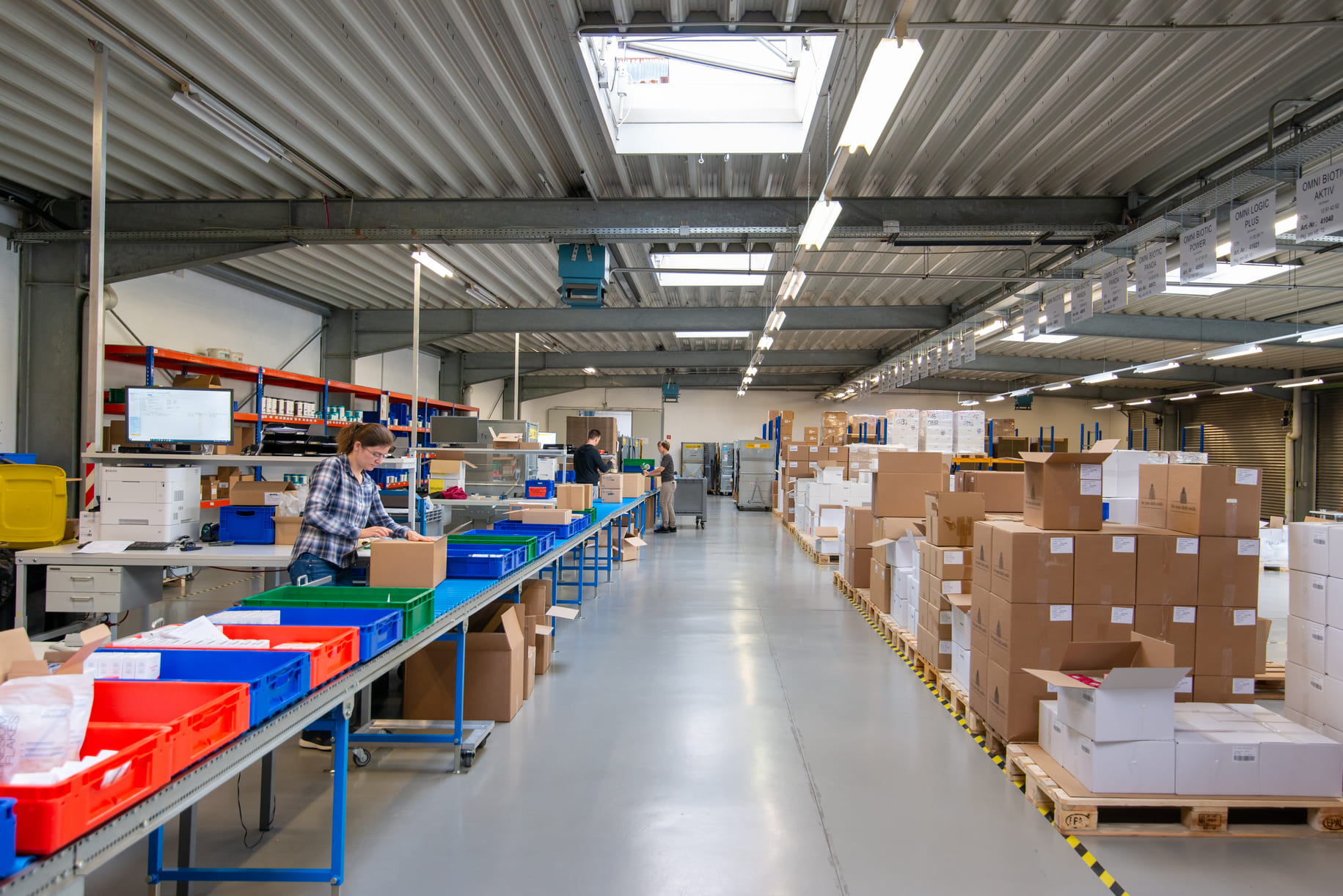 The
expert

for pharmaceutical logistics. Since 2004.

Whether storing and shipping temperature-sensitive pharmaceuticals or providing 1,000 pallet spaces at short notice via pre-FBA, for almost 20 years, Hommel Pharma has been the expert for logistics in the healthcare sector. Today, we serve customers with the most diverse requirements. Over the past two decades, we have continued to specialise and expand our services – and we still have a lot in store for you.
We make processes more professional.
All while staying personal.
Digitalisation in particular opens up new possibilities and relieves process chains in logistics and fulfilment – we rely on professional systems and are open to new ideas.
However, there is one thing that no program or system can replace for us: personal commitment. We will always provide you, the customer, with personalised advice. We pride ourselves on our close ties with our partners in our network, as well as our trained eye when it comes to receiving and documenting goods, and we make use of the experience we have already gained. Pharmaceutical manufacturers, pharmacies and distributors, in particular, appreciate this.
Safe. Transparent.
Customer-oriented

.

At the location in Dülmen, Hommel Pharma stores more than 4,000 different articles on more than 3,000 sqm. On behalf of our customers, we ship more than 300 pallets and parcels every day. We process all orders in accordance with pharmaceutical regulations and on the basis of standardised processes.

A team of 25 employees works in the different areas of the company. Our modern IT infrastructure provides you, our customer, with the important transparency and traceability – from the first contact to the delivery of the goods.